More rights for your personal data!
27 January 2016
---
On the occasion of the European data protection day, WP29 publishes 6 drawings illustrating the new rights offered to citizens by the future European Data Protection Regulation.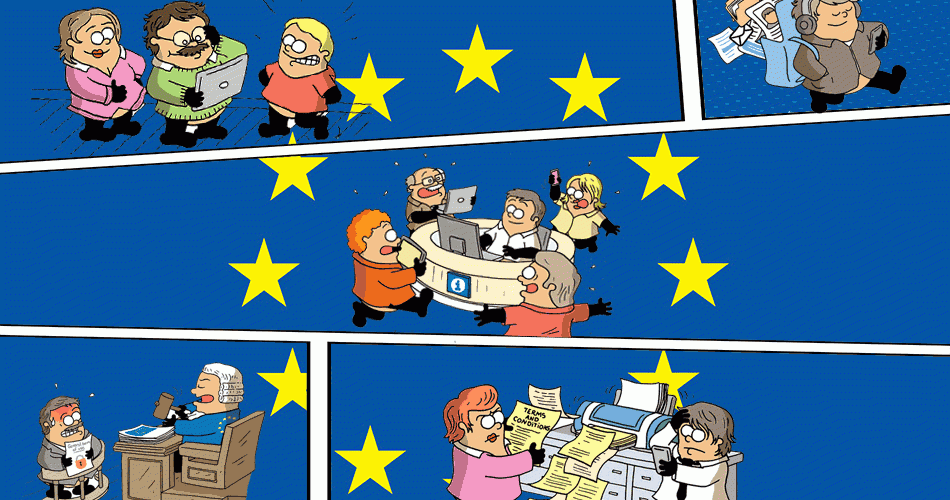 Beside an unified framework and a simplification of notification for companies, the regulation - that will be formally ratified first half-year 2016 - will empower the citizen to control their personal data.
Data to take away: I can get back the data I provided to an organisation or online-service and transmit those to other ones (social networks, Internet service provider, online streaming supplier, etc. )
More transparency: I know more about what is done with my data and it's easier for me to exercice my rights.
Child protection: Online services must obtain the parents' consent before registering any child under 16 or less if provided by national laws.
One-stop-shop: In case of problems with my data, I can contact my national data protection authority, whatever the country where the organisation is processing my data.
Confirmation of the right « to be forgotten »: I can ask search engines to delist a web page that affects my privacy negatively or ask a website to erase an information, under certain circumstances.
Bigger sanctions: When infringing with personal data, the organisation at fault can be fined up to 20 000 000 € or  4% of its annual worlwide turnover.
Document reference
Poster