Privacy Research Day: discover the program of the first CNIL's international conference
30 May 2022
---
The CNIL is proud to introduce its first Privacy Research Day Event on June 28th, 2022. During this multidisciplinary event, international researchers will present their work. Read the program and register for free to attend the event.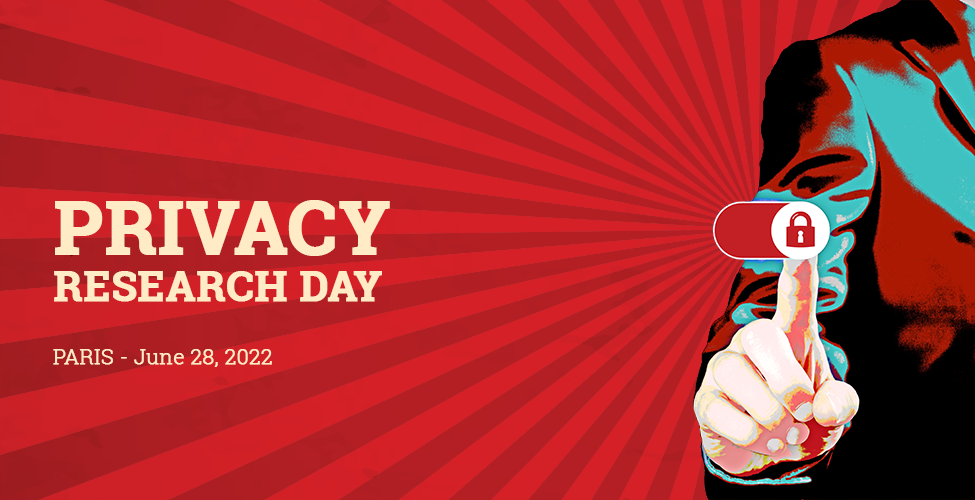 The first CNIL's international conference dedicated to research in privacy
This conference will offer the opportunity to create bridges between researchers and regulators. During the day, expert in different fields will present their works and discuss their impact on regulation and vice-versa.
This interdisciplinary day is aimed at a broad audience who is familiar with privacy and data protection and regulation. The objective is to start a discussion between, legal experts, computer scientists, designers, researchers in social science… Researchers and experts from any field related to data protection are invited to attend and be part of the conversation.
For attendants, this is also the chance to discover innovative research: new vulnerabilities, tools and solutions will be presented to them which might inspire new ways of perceiving and fulfilling their missions and draw the contours of the tomorrow's privacy.
The Privacy Research Day aims to provide the opportunity for lasting partnerships between researchers, the CNIL and other public agencies.
The event will take place in Paris and will be broadcast online for free (register below).
The program
9 a.m. to 9:15 a.m.
Greetings by Marie-Laure DENIS, Chair of the CNIL
9:20 a.m. to 10:20 a.m.
Panel 1: The Economy of Privacy
User data is at the center of the digital economy. Our panelists will present their research on how organisations and individuals manage and perceive data as an economic resource, and whether the legal frame allowing its collection and use is both implemented and accepted.
With:
10:20 a.m. to 10:40 a.m.
Break
10:40 a.m. to 11:40 a.m.
Panel 2: Smartphones and Apps
Smartphones are becoming the main access point to digital services and content. As such, they are a treasure trove of data about users. This panel will discuss how smartphone apps collect user's data, sometimes without their consent.
11:40 a.m. to 12:40 p.m.
Panel 3: Users Perspectives and perception of Privacy and Data Rights
The GDPR 4-year milestone is an opportunity to look back on the concrete changes it has brought to the implementation of users right to privacy, but also discuss the prospective studies that try to implicate the general public in the definition and exercise of their privacy rights.
12:40 p.m. to 2:00 p.m.
Lunch Break
2:00 p.m. to 3:00 p.m.
Panel 4: AI and explanation
Machine-learning algorithms are becoming ubiquitous: a need arises to not just consider optimal performance, but also propose other indicators to evaluate them, among which ethics and explainability become more and more present.
3:00 p.m. to 4:00 p.m.
Panel 5: Organisational Challenges
Members of this panel explore how organisations can be innovative with designs and techniques intended for privacy, or find ways to articulate legal requirements and new technologies, thus exploring new paths and uses for them.
With:
4:00 p.m. to 4:20 p.m.
Break
4:20 p.m. to 5:20 p.m.
Panel 6: Tools for Data Protection Authorities
Data Protection Authorities are on the lookout for inventive solutions that may help identify risks and personal data breaches. Three panelists will present new methods, analysis and tools that help regulators stay ahead of the leading edge.
5:20 p.m. to 5:35 p.m.
Concluding speech by François PELLEGRINI, vice-chairman of the CNIL and professor at the University of Bordeaux, France, specialist of tech and software law.